External Hard Drive
Canvio Flex
Smart Storage. Made to Adapt.
– For Mac, Windows PC and tablets* –
Combining compatibility and portability, the Canvio Flex is the cross-device storage solution built for your digital lifestyle. To try out new gadgets, we need freedom of choice. That's why the Canvio Flex is designed to work interchangeably with most major device platforms and operating systems. Preformatted for Mac, Windows PC and tablets*, this drive allows you to seamlessly access data and share between devices. Enjoy the convenience and flexibility for your storage needs with the Canvio Flex – your smart storage companion.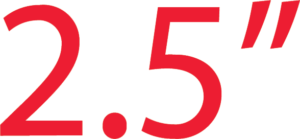 2.5″ Portable Hard Drive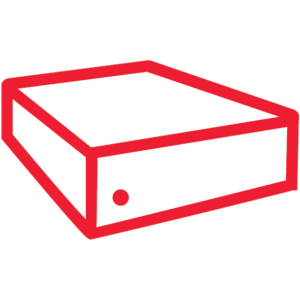 Sleek Silver Finish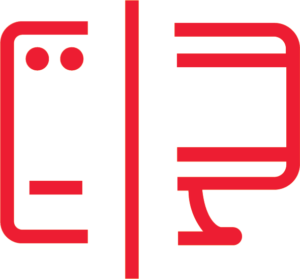 Compatible with Mac / Windows PC / Tablet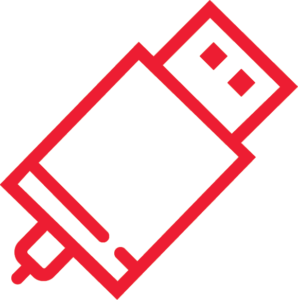 Includes USB-C® and USB-A cables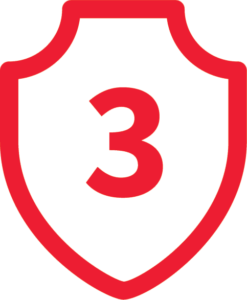 3-Year Warranty
ONE DRIVE. MANY DEVICES.
You may have collected a lot of devices and want to explore more in the future. The last thing you need is a hard drive that can't keep up with your progress. The Canvio Flex offers storage in its most compatible form, enabling you to seamlessly store and access your data on Mac, Windows PC and tablet devices* interchangeably with a simple one-stop solution.
CONNECT AND GO
Connection where it counts. The Canvio Flex is preformatted
for Mac, Windows PC, as well as iPad Pro and other compatible
tablet devices with USB-C® port*, enabling
seamless file access and sharing right out of the box.
Simply unpack and connect to any of your compatible
USB devices.
FUTURE-PROOF STORAGE
Stay ahead of the curve with the Canvio Flex, connecting directly to any compatible USB equipped device. No USB adapter needed -thanks to the included USB-A and USB-C® cables, allowing you to easily connect to both old and new devices. It's all about maximum flexibility.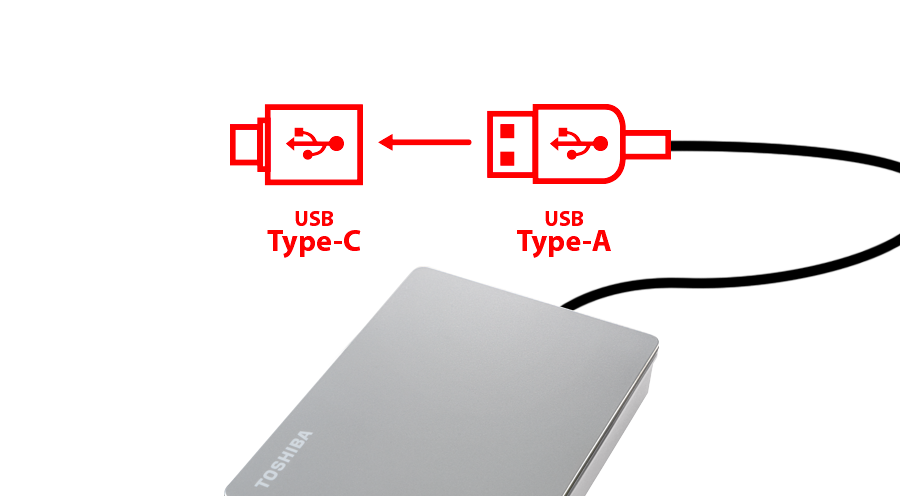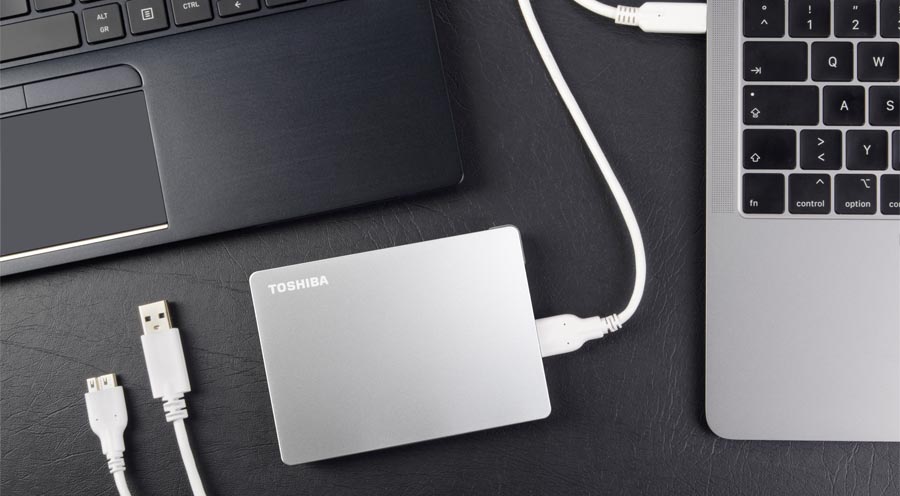 SIMPLE ELEGANCE
Flexible storage meets flexible style with a sleek, silver high-end finish and lightweight design that complements your Mac, Windows PC and other compatible tablet devices*.
USB Type-C® and USB-C® are registered trademarks of USB Implementers Forum.
*Compatibility may vary depending on user's hardware configuration and operating system.
Please check device compatibility and connecting instructions by reviewing the applicable user manuals for such device. 
The latest information may be viewed at https://www.canvio.jp/en/compati/hdd/ot_ehdd/flex/index.htm